Meet data that brings to you the information that transforms it into actionable insight.
Right data is what drives growth, improves processes that foster engagement between the marketer and business. We at TDInsights provide specialty services that help you engage with clients in a channelized way, to reach goals concerning to your businesses. We have gathered for you with over 70 million records of information that's fine-tuned, manually cross-checked and with various priority software.
As a mailing list broker, we also offer services related to Account Intelligence, Data Cleansing, Data Appending, CRM Data enrichment and more to ensure providing the best customer experience in the industry. Our options give you choices, as an experienced company we understand what works well in the market and grant bold database that is either customizable or pre-built as per Technology, Industry, geographic regions, demographics, role types, size of the prospective market and so on.
– Our Story –
Our passion for entrepreneurism led us to build an end-to-end strategy for B2B marketing by consistently practicing integral business strengths. As we initially started in early 2016 with just 15 employees with a zeal to growing up with quality value chain, TDInsights now houses over 150+ employees helping businesses achieve goals and objectives.We are proud of being trusted resources in the B2B World offering multichannel services allowing clients to communicate via email telephone and direct mail.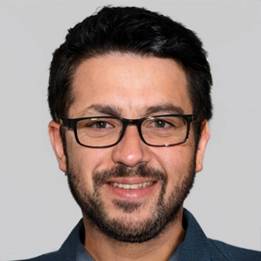 Jaiden Kayson
Chief Executive Officer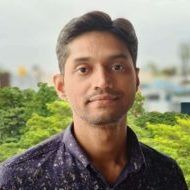 Prashanth B S
Sales Director
Why choose us as your mailing list vendor to deliver high-value results

Actionable, Authentic Data at an Optimum Price

Dedicated Explicitly for your B2B Marketing

Responsive Data Extracted from Trustworthy Sources

Hyper-Personalization & Hyper-Segmentation for Customer Satisfaction
We are the one company that's solely focussed on details by offering B2B marketing solutions be it service, data or informed choices to produce results that you need. We drill down data using the stringent process by maintaining the most reliable and trustworthy database.
All our mailing lists are prior validated by our Data Scientists to keep our data error-free, measurable and sustainable to deliver high-value results.
Adopting your database increased the effectiveness of our marketing campaign. We saw a 34% increase in sales last year in the international markets as we still continue with a positive development across all segments.
Sophia
We saw great profit opportunity, and we owe many thanks to TDInsights, who is the best-in-class email list providers.
Elizabeth
We had trouble connecting with our target market, TDInsights understood our needs and offered us with custom lists that were most accurate and reliable.
Justin
For the past few years, I have had issues in generating leads that can convert sales. After I've had TDInsights, who offered me genuine email lists that not just improved my conversion rates but also saw potential returns on my investments.
Albert
TDInsights was unbelievably helpful to us. We saved a lot of our marketing time which in turn helped us focus on the other part of our campaign.
Casey