As a marketer, you might be executing email marketing campaigns for various products. You'll need different emails for each product and customer buying journey stage. Designing and sending so many emails can be daunting.
That's where email marketing templates come in handy.
These email templates can effectively speed up your campaign execution process. You don't have to start from scratch and can personalize the templates as you wish.
As 46% of customers prefer brand emails – using a readymade email template will boost your business. In this post, we'll look into templates for various stages of customer interaction. Without further ado, let's dive into the details!
1.    Prospecting Email Template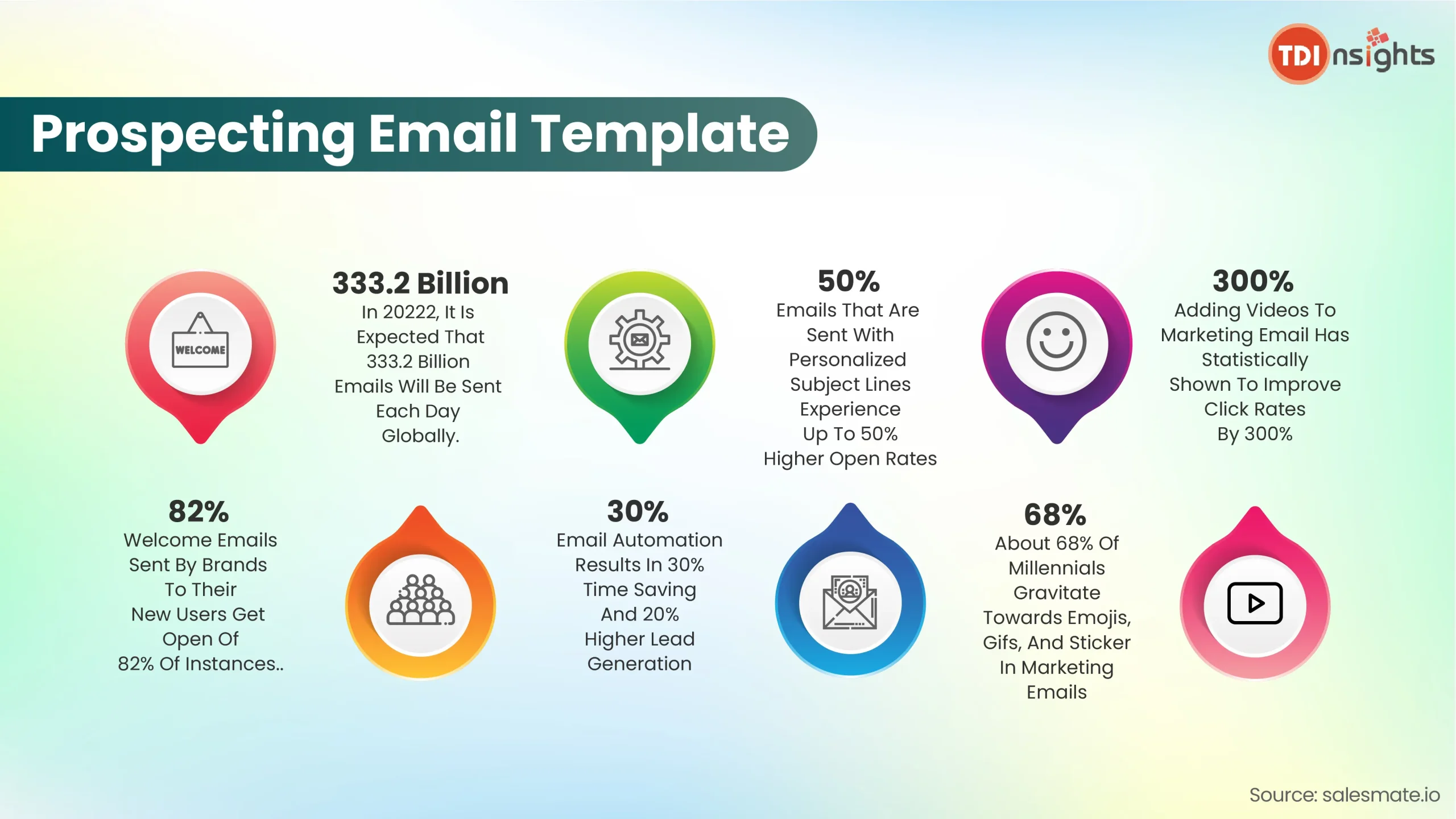 You can use a prospecting email template when reaching out to a potential customer or client. It's usually the first email you send to your target audience for product promotion. This is where you talk about your brand, its benefits, and why they must choose you.
These emails also work as your brand's introduction. So, they have to be interesting enough to capture the reader's attention and establish a connection. The intention is to promote your brand value before highlighting your product details.
You can consider these emails as cold emails that might land you the dream client! Here's an example if you're searching for prospecting email marketing templates.
[Salutation]
Dear [Customer],
Are you looking for a [product/service or benefit]?
I am [Your Name] from [Brand Name], here to simplify your life.
We provide comprehensive solutions for [product or service] that will save you time and money. Use our products to get [benefit] and enhance your experience.
With our unique products/services, you can enjoy these benefits –
Product strength #1
Product strength #2
Product strength #3
Free yourself from the shackles of countless hours of window shopping! Add convenience to your life with [BRAND NAME] and eliminate your problems completely.
Thanking You
[Name],
[Position or Designation]
[Name of the Company]
2.    Verification Email Template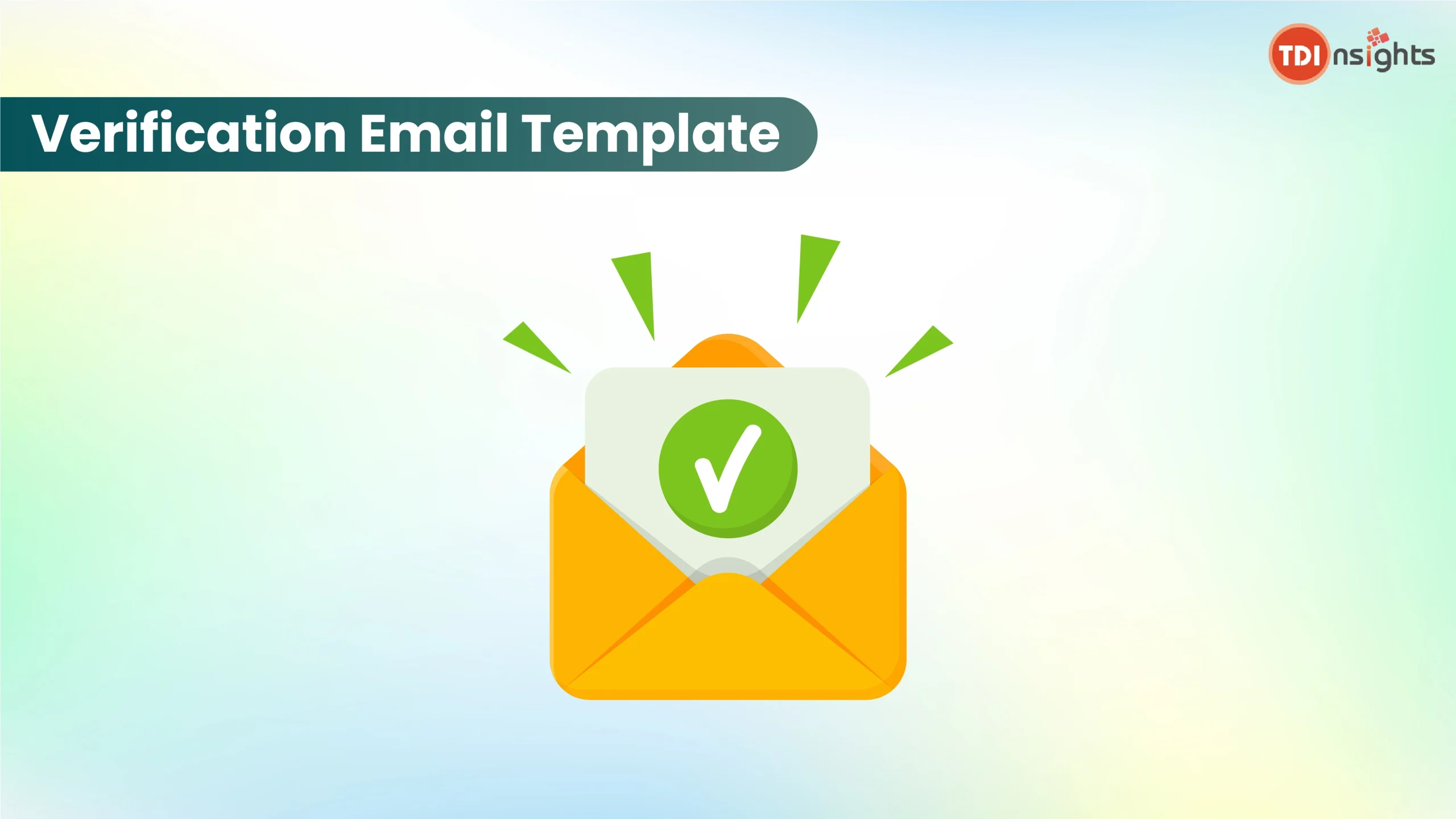 If the prospecting email worked, you might convert some readers into clients. After they purchase your products, you'll have to send multiple emails for each purchase step.
Initiate the process with a verification email. The verification email should be sent to their email address as soon as the customer has finished registration. It helps confirm whether their inputted email ID and the accompanying details are genuine.
It has a very compact structure and less content than promotional emails.
So the customers can quickly read through these emails and confirm their addresses. They just have to click on the CTA button to complete the process.
Verification emails are also called double opt-in emails, primarily since they act as a method for readers to validate their details. Plus, they are crucial since they act as integral starting points in your quest for expanding and verifying your email list.
Here is an example to familiarize you with the template:
Hello [Name of Customer],
Salutations from [Name of the Brand]!
We are overjoyed to see you choose our services to elevate your business. The process is almost done!
All we ask is for you to confirm your address by clicking the button below.
Please continue enjoying our uninterrupted services to improve your brand perception, and reach out to our team for any queries along the way!
Thanks,
[Name of the sender],
[Position in the company]
[Name of the brand]
3.    Welcome Email Template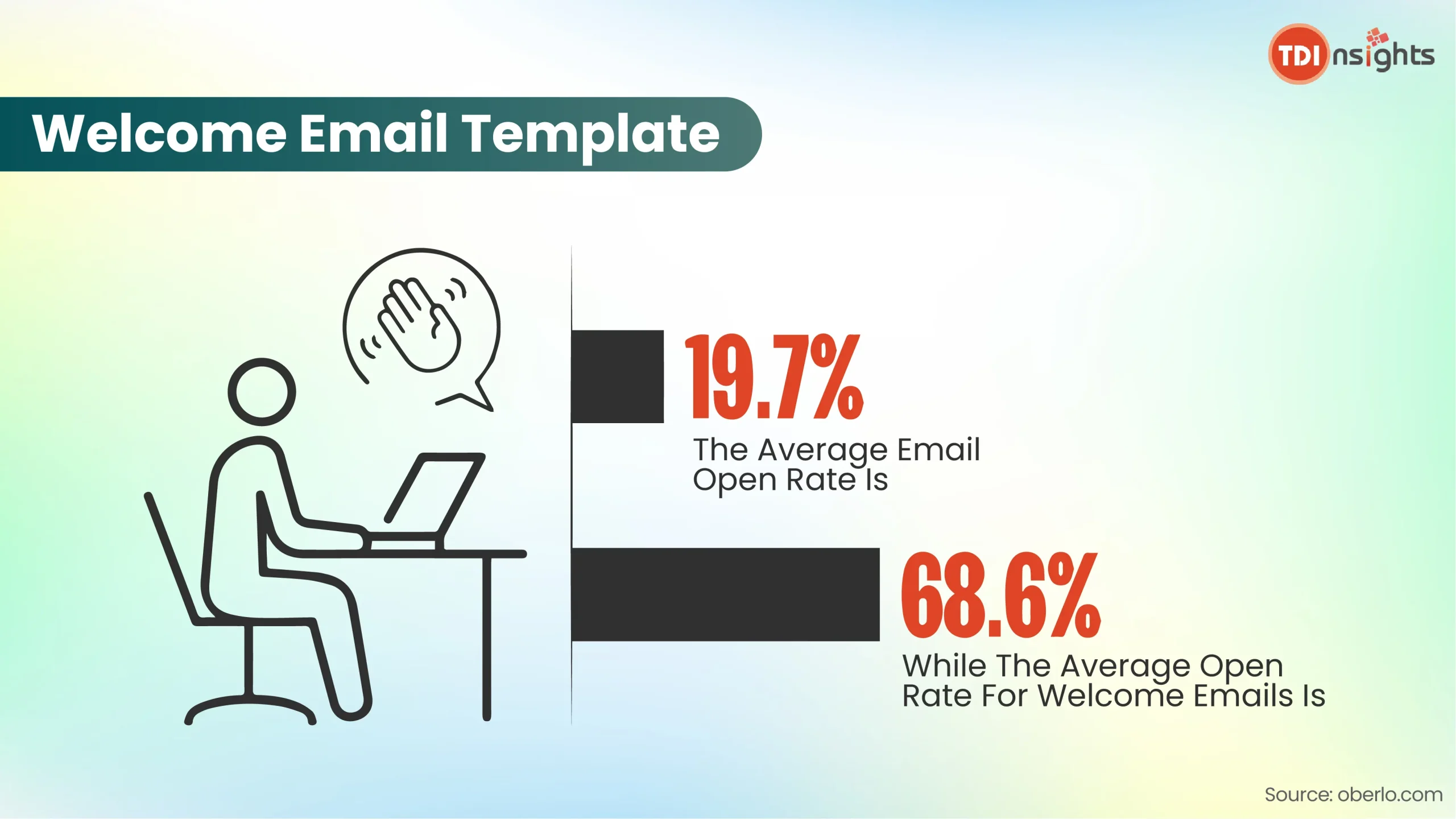 Email confirmation is the last stage of the registration process. Your customer is now validated to use your services and enjoy the benefits. But before the customer joins the bandwagon, it is a good idea to extend a warm welcome to them with a personalized email. It marks the beginning of nurturing and makes for a complete brand experience.
The basic format of a welcome email is straightforward – an insight into your brand, strengths of your offerings and vision, and the benefits available for the user. The aim is to showcase your appreciation and give them an overview of the following:
Details about the products and services they have subscribed to
How they can access and use these services
Ensure the email is crisp and concise. Pay special attention to the pre-header text, and make it catchy to boost click rates.
Here is an email marketing template that can help you understand:
Hello [Name of Customer],
We at [Brand Name] are excited to collaborate with you! We truly hope your onboarding process was a smooth one.
[Brand Name] is here for you every step of the way. Count on us for additional details about [Product or service name] to stay well-informed. Moreover, our team is available 24/7 to address inquiries and elevate your experience.
We are committed to providing services that simplify your journey. Therefore, we send weekly emails that delve into the details of our [products or services]. We also offer guidance on maximizing the benefits of what we offer!
We hope you have a fantastic experience here at [Brand name]!
Regards,
[Name of brand]
4.    Follow-up Email Template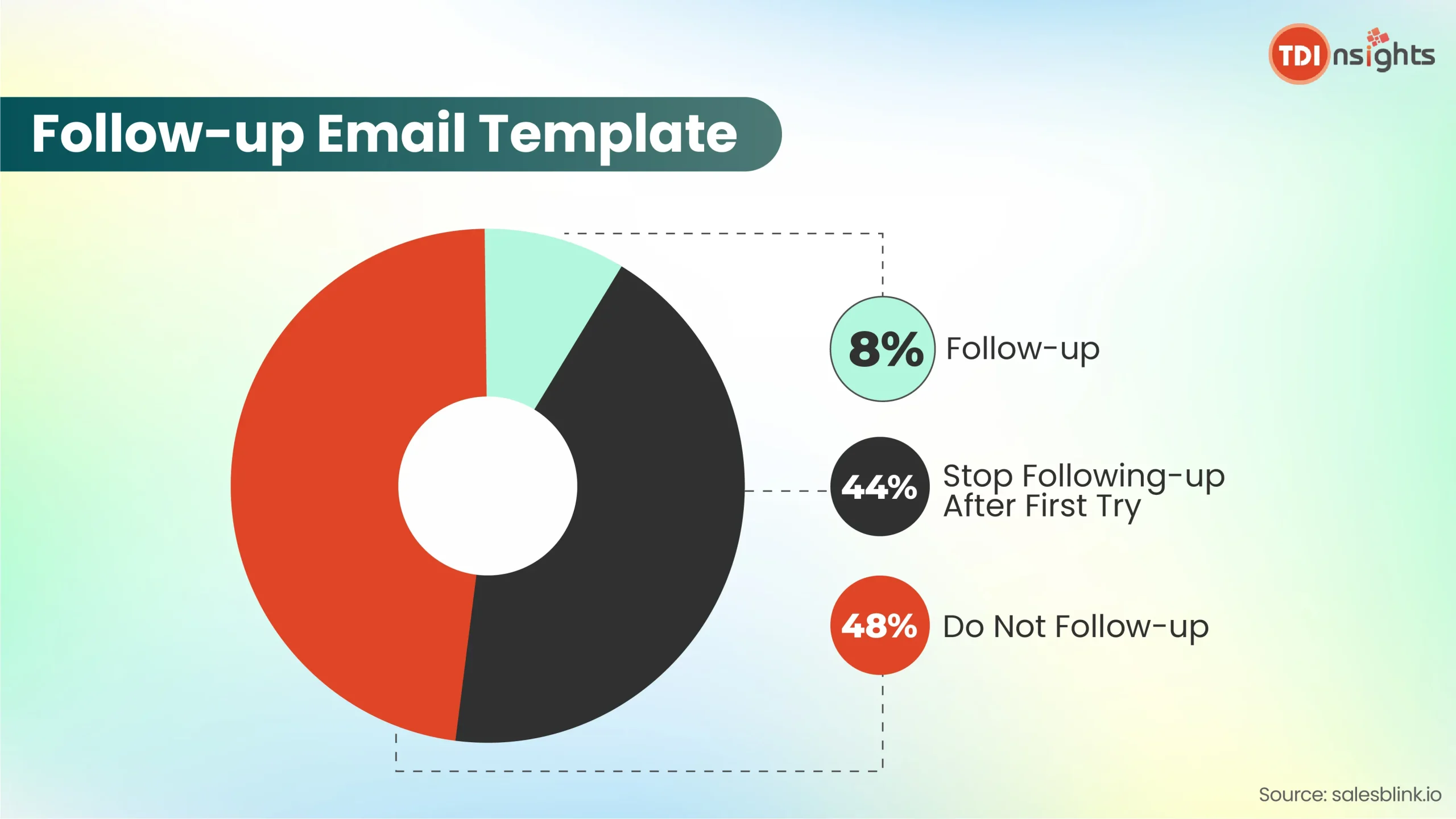 Following up with your prospects is a core element of marketing. When you send a follow-up email, you alert the prospective buyer about your brand and reconnect with them. This means that your mentions of your brand always remain on their mind.
Plus, follow-up emails are synonymous with an unrivaled sense of urgency. Using impactful CTAs, you can compel users to take action and guide them throughout their purchase journey.
But that's not where the relevance of follow-up emails ends. They can be used to refresh your brand image and connect with existing clients who have not availed of your products or services in a while. Nurture your relationship with the user base but ensure the emails do not seem too suffocating. Stick to one email after every 2 to 4 days to avoid overcrowding.
Are you unsure how to start? Here is a follow-up email template to help:
Hello [Customer Name],
[Point of contact's name] from [Brand's Name] here!
Just wanted to ask if you are still interested in availing of our services. I know you have a busy day ahead, but can you spend a few minutes with us?
Check out these amazing offers for our new customers.
[Description of offers in detail]
[Important website links to product pages]
Eagerly waiting for your response!
Thanks and regards,
[Brand Name]
5.    Thank You Email Template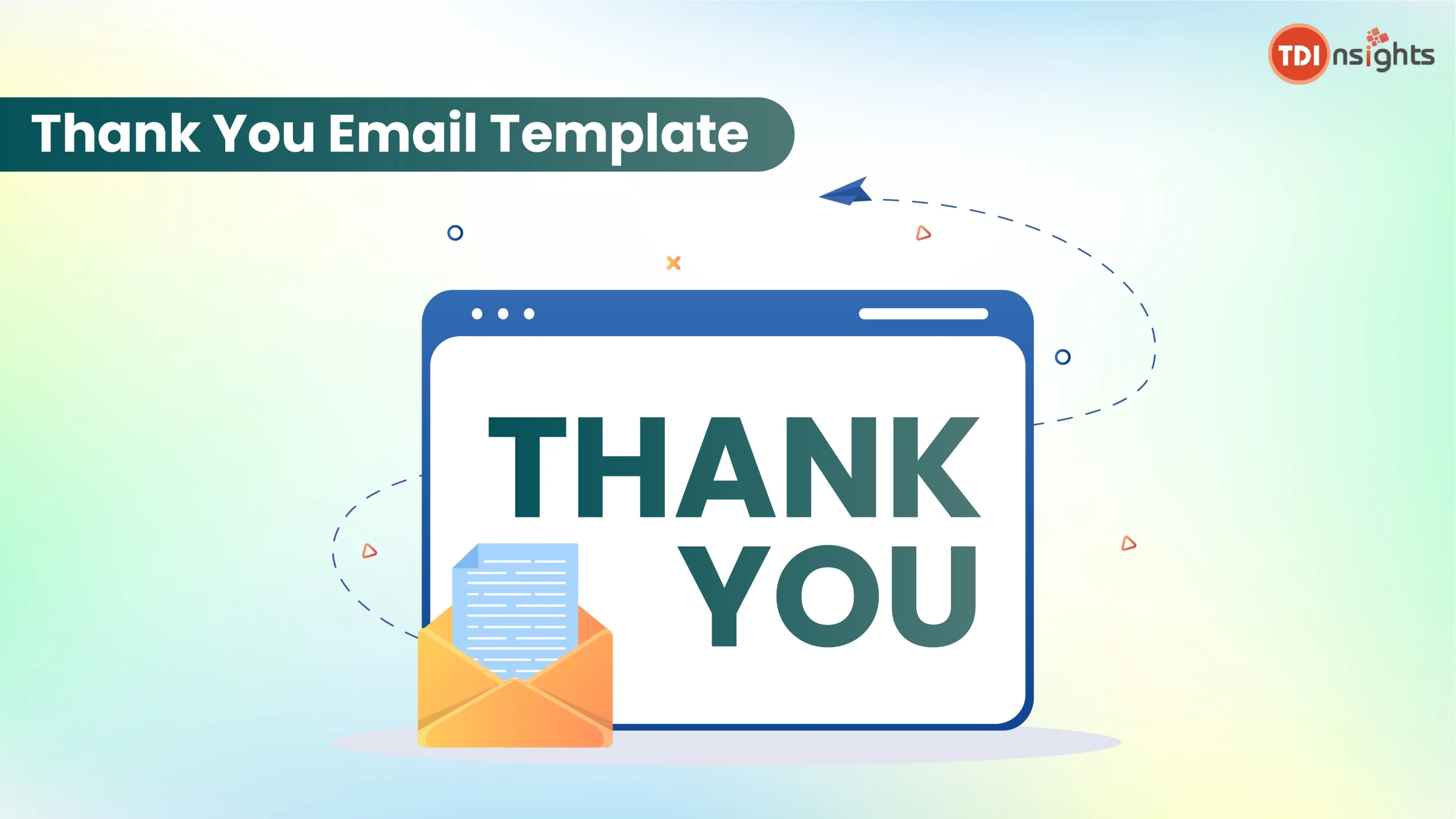 An effective way to enhance your customer relationships is to appreciate them for choosing your brand. Thank You emails are perfect for this purpose. Customers feel valued when you thank them or express gratitude for partnering with you.
Valued customers always come back to your brand for more. That's why thank you emails have an excellent open rate of 65.7%.
You can send a thank you email for different occasions –
Appreciating them for buying your products
Signing up for a trial version of your services
After completing a successful purchase
'Thank you' emails also indicate that you want to continue this relationship with the customer. These emails can be effective if you have already conversed with the customer or client. For example, these apply to job interviews and client meetings.
So, while browsing for Thank You email marketing templates, you must pick one that resonates with your brand. Here's an example you can use.
Hello [Customer Name],
Thank you for choosing our services! Our team at [Company Name] is delighted to have you on board with us and to provide you with the best services in the market.
We believe that this is the first step of a life-long relationship.
Reach out to us if you have any questions.
Stay well!
Thanks and regards,
Team [Brand Name]
6.    Abandoned Cart Template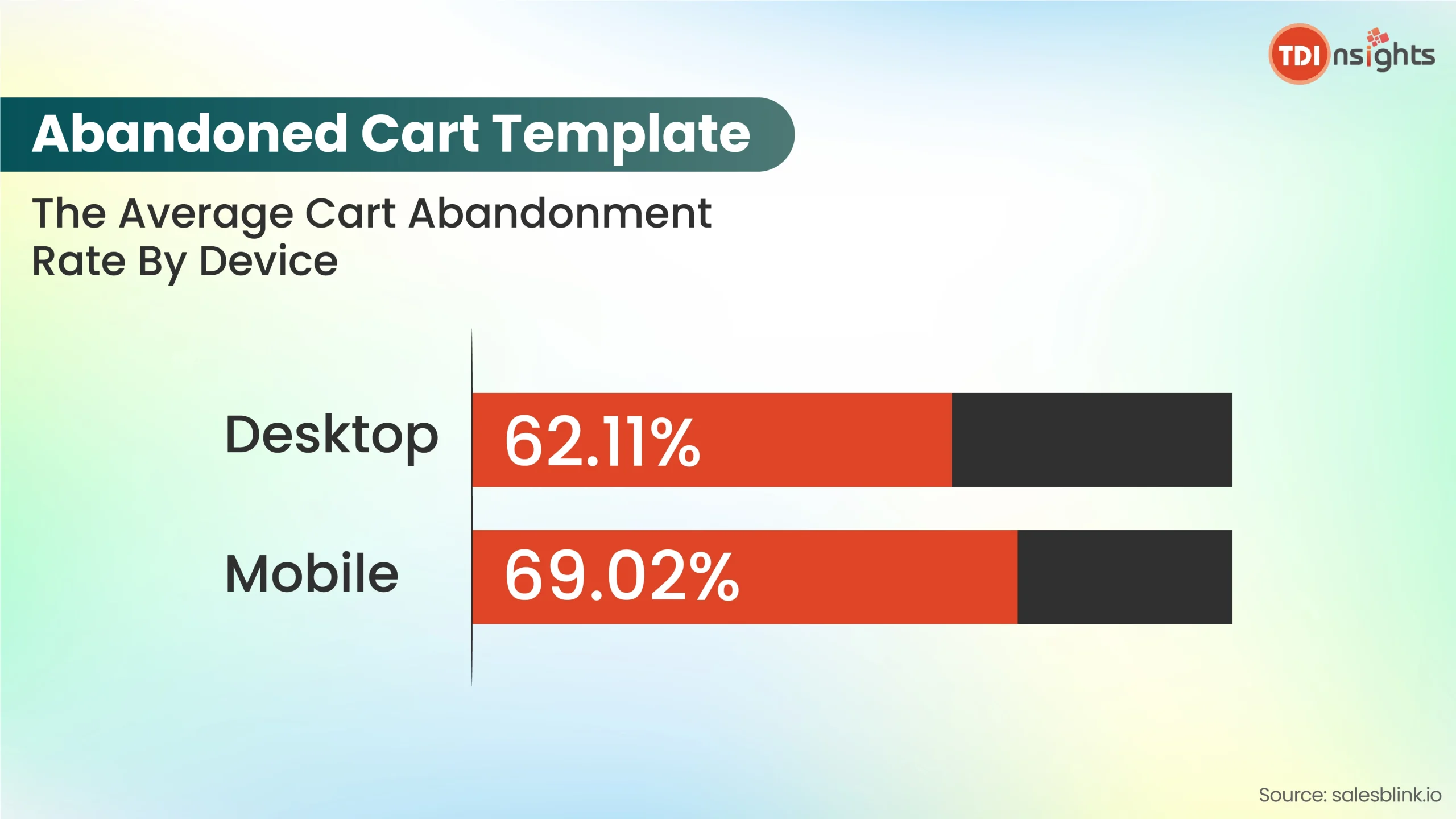 Abandoned cart emails are used for sending a reminder to customers about their incomplete purchases. This is applicable when users have added items to their cart but have not purchased them. Users may leave their carts due to server crashes, complicated checkouts, or slow loading times.
So, these emails act as retention strategies for your customers and clients. You'll be surprised to know cart abandonment emails have an open rate of 45%!     
Sending these emails lets you stay fresh on the user's mind and motivates them to complete the transaction. If you've been losing customers in the last stage of conversion, these can enhance your conversion rate.
However, remember that these emails have to be short and extremely specific. Use simple language and add a special discount to create a sense of urgency, like in this example.
Hello [Customer Name],
Hope everything is good on your side. We noticed that there are a few items still left on your card.
Complete the purchase and make them yours!
Buy the items before [Specify Date] to get a special discount of 20%.
Click below to head to the transaction page and complete the process.
CTA: Go To Cart
7.    Customer Survey Email Template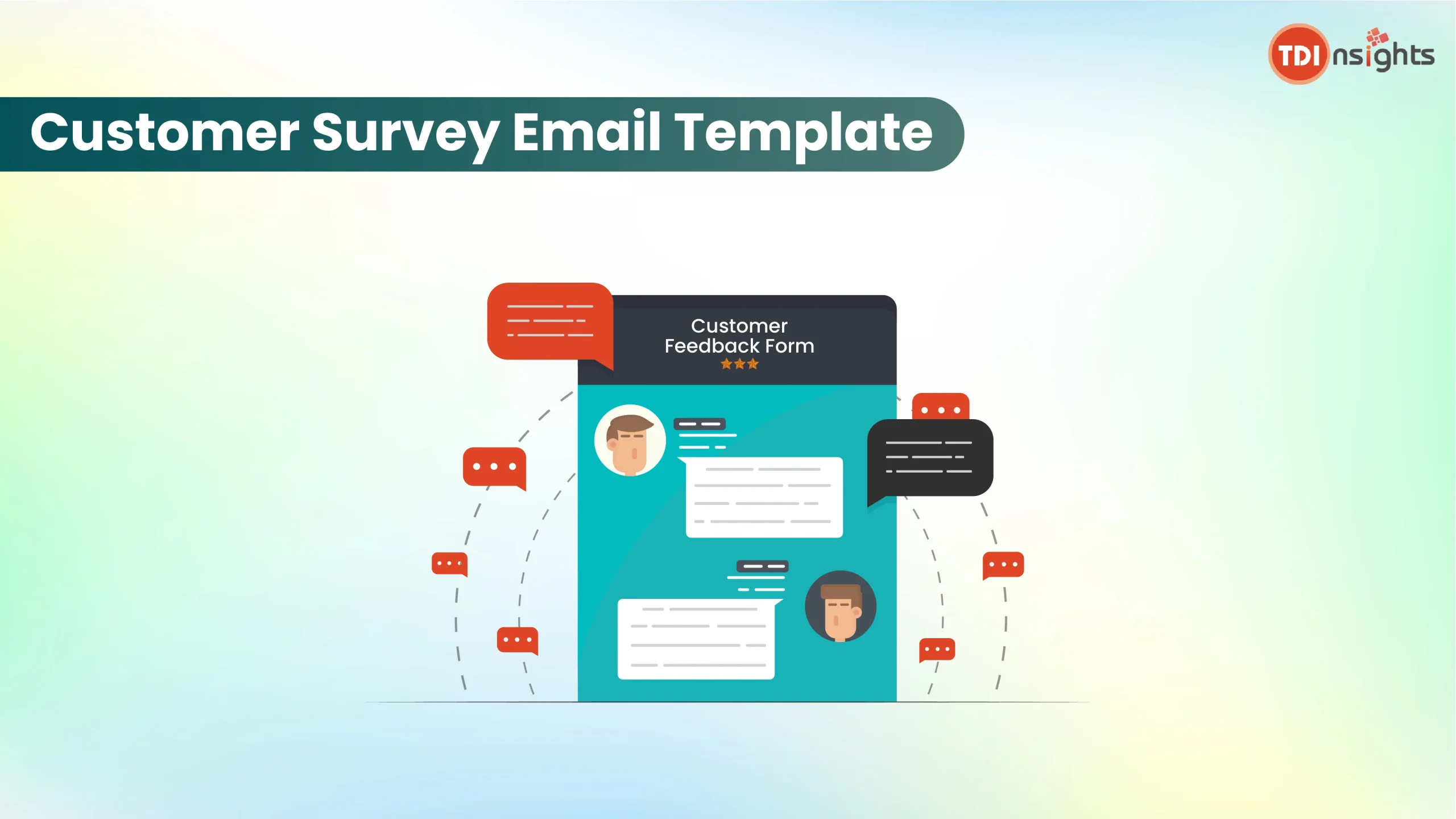 If you want to strengthen your relations with the audience, conduct surveys. This strategy will enable you to collect user feedback about your products. Sending a customer survey or feedback form will be the ideal technique here.
Customer survey forms included in the emails let you collect user insights. It gives you an idea about the customer behavior and preferences. This information can be useful in enhancing your products and services. Moreover, it signifies that you value the customer's feedback.
These types of emails describe how your brand is customer-centric and are willing to nurture the relationship. Plus, asking the customers to enter their details during the survey helps you refine your customer email database.
Brands can use customer survey email marketing templates for acquiring leads and updating their existing customer data.
Hey there [Customer Name],
You have recently purchased our products and become a part of our [company name] family. We thank you wholeheartedly for that!
As your opinion matters the most to us, we'd love to hear about your experience. It'll help us evaluate our products and enhance them.
Just fill up the quick survey form with some simple questions. It'll take a few minutes!
[Survey form link]
Thanks for your time,
Team [Brand Name]
Tips To Choose an Email Marketing Template for Your Business
Your search for email marketing templates will depend upon three factors – industry, target audience, and sales strategy.
Industry
If you belong to banking, finance, or similar sectors, choose templates with a professional design and tone. A catchy template with an intriguing design will do for more customer-oriented fields like fashion and consumer goods.
Target Audience
The content must be engaging and easy to understand if you're targeting the general public. However, semi-formal and formal content templates will be appropriate for an audience comprising CEOs or C-level executives.
Sales Strategy
If you want to convert the prospects into customers aggressively, using email marketing templates is the way to go.
You'll need a spacious email template if fetching more traffic for your blog posts is the target. There must be sufficient room for a blog post summary and an attractive thumbnail. Further, include a "Read More" button as the CTA.
Summing Up
Email marketing templates can improve any email campaign performance by reducing effort and expenses. You just have to modify the design and revamp the content to meet your business objectives. Also, ensure the template provides opportunities for personalization.
No matter which template you select, it must align with your corporate strategy and brand image. It also needs to be understandable and attractive to hook readers. So, add engaging graphics, fonts, and videos to make your emails stand out.
Lastly, use a responsive email template that looks great on any device. It will significantly enhance the user experience.