To get closer to the victory, you need to comprehend B2B marketing in a way it is -"An extraordinary selling game that needs a remarkable approach from direct to customer retailing."
Before we get into tips lets understand what B2B trade involves:
The term B2B sales state business-to-business sales: the transaction of goods or services from one industry to another instead of from business to customer.
The following statistics show the importance of B2B sales:
1. The average sales cycle has increased almost 25% in the past six years.
2. More than 50% of customer loyalty is based on the sales experience from calling to closing.
3. 70% of agents who use social media networking in their sales process beat their competitors easily.
When you do it in right way, it brings on the potential for productive and profound rewards. Yet, the challenge lies in making it right. It is essential to develop a sales process that works for your business, prospects, and overall goals.
Here are key tips you may want to include in your B2B sales process.
Join the Power of Social Media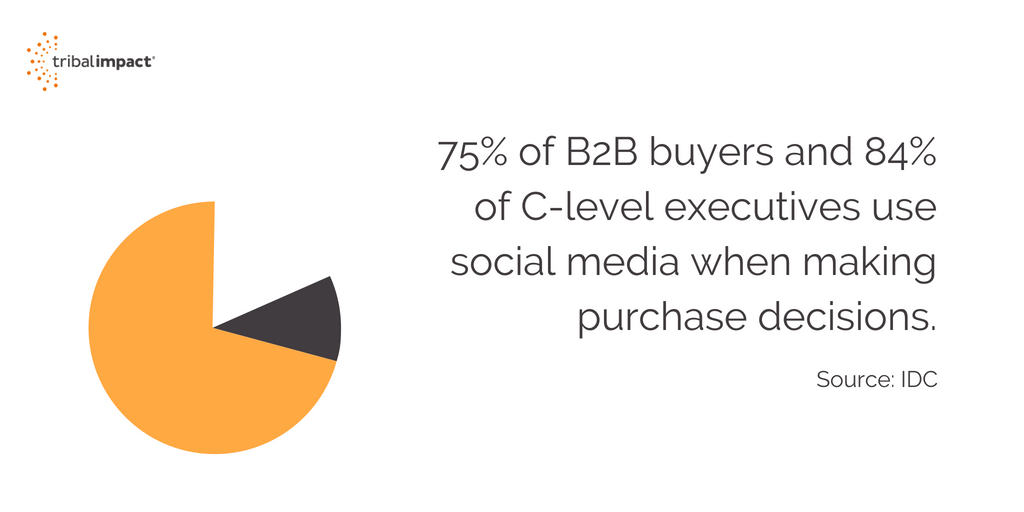 B2B companies get a lot of pitch from several marketers every day. However, the person who carries the best data is the person who wins. Before making cold calls or sending emails, get on social media and search for the company that you are trying to sell to. Know their strength and weaknesses and customize your solutions based on those points.
Also, creating a social media profile for your business has its perks. B2B prospects, especially top-level executives, try to learn more about your brand on such platforms.
Position Behind your Quality Pricing
via GIPHY
 Successful, profitable businesses don't care about your prices, in fact they only care about the value you provide and the results you help them achieve. If you lower your prices, while selling to businesses, you will only attract prospects who can't afford to invest in valuable solutions.
To increase your B2B sales, stand behind your premium pricing, and watch as you close significant deals more often with better prospects.
Selling to successful businesses is hard. And, dealing directly with significant people at these industries is even harder.
Start Pitching Consequences, Not Products
via GIPHY
It can be hard enough to please the decision makers. Therefore, when you approach them, show them the definite numbers. For example you can mention that:
1. your sales people will spend 15% less time tracking leads.
2. We can save you twelve hours per week on office and administrative prices.
But make sure you are carrying case studies and examples to prove that.
Offer Several Options in your Proposal
via GIPHY
It is treated as an error if a business provides only one option in your proposal to B2B prospects. Instead, keep it like least 3, because when you don't, individuals will begin drifting around searching for diverse replacements, better costs and different services.
So when you want to rise B2B sales, it is important to have different packages, each coming with different values and prices.
Be Different
via GIPHY
It might be challenging to offer a unique product or service, but what you can change is your approach.
For example, if you want to contact the CEO of a Fortune 500 company instead of emailing or calling them, you can directly go and meet them. Or you can provide them a free sample of your service even before they decide to buy them.
These simple, unique tricks will make you stand out.
Dig Deep to Discover Challenges
via GIPHY
Try to understand what is going on in an industry you are selling to. What are the key concerns they are dealing with? How much do those challenges cost on monthly basis?
The answer to these questions can boost your B2B strategy to be more beneficial than you can imagine.
Control your Emotions
via GIPHY
Dealing directly with powerful decision-makers is tough. Therefore, one of the best tips to close B2B sales is to keep your emotions in check. Don't take things too personally. Stay calm, and don't be afraid when you are face to face with a pushy client. If they sense you are nervous, it may risk your sale.
Focus on Selling Real Bottom-line Results
via GIPHY 
Yes, you got it right. Selling actual industry outcome will probably work for you. Businesses don't seek an interest in your product or services. They are interested in solutions you can help them achieve.
It has turned into a shaded tactic where marketers were able to close B2B deals by pitching the advantages and offerings. If you wish to command the B2B competition, you need to focus on selling the actual bottom-line result.
Conclusion Note
Emerging your B2B sales in the right way will ultimately help you to get more businesses. That's why it's significant to change the way you approach lead generation and think about building a relationship instead of closing sales.