Email is one of the most effective methods of digital marketing. According to statistics, 60% of marketers stated that email marketing outperforms social media, and the reason is that it is highly engaging. It can drive more traffic to your website and generate more conversions.
Social media has indeed become increasingly popular over the last few years, but email is still an essential online marketing tool. The survey showed that despite competition from social media platforms, email use is up 17% year over year.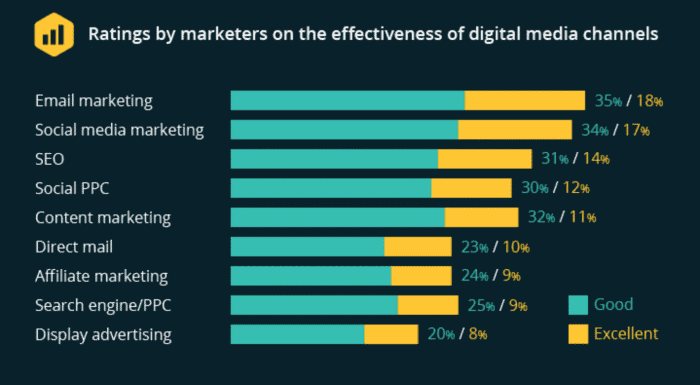 According to a survey conducted by Fluent Inc, 35% of marketers opted email as the most effective digital media channel.
People who opt-in to receive your email are interested in your brand. You can turn them into loyal customers by keeping them engaged. Keeping your subscriber engaged is the biggest challenge of email marketing because if you fail to do it, you will lose your subscriber and also credibility.
Building an effective campaign is not easy. Below are the few points that explain how to generate leads using email marketing.
Focus on Subject Lines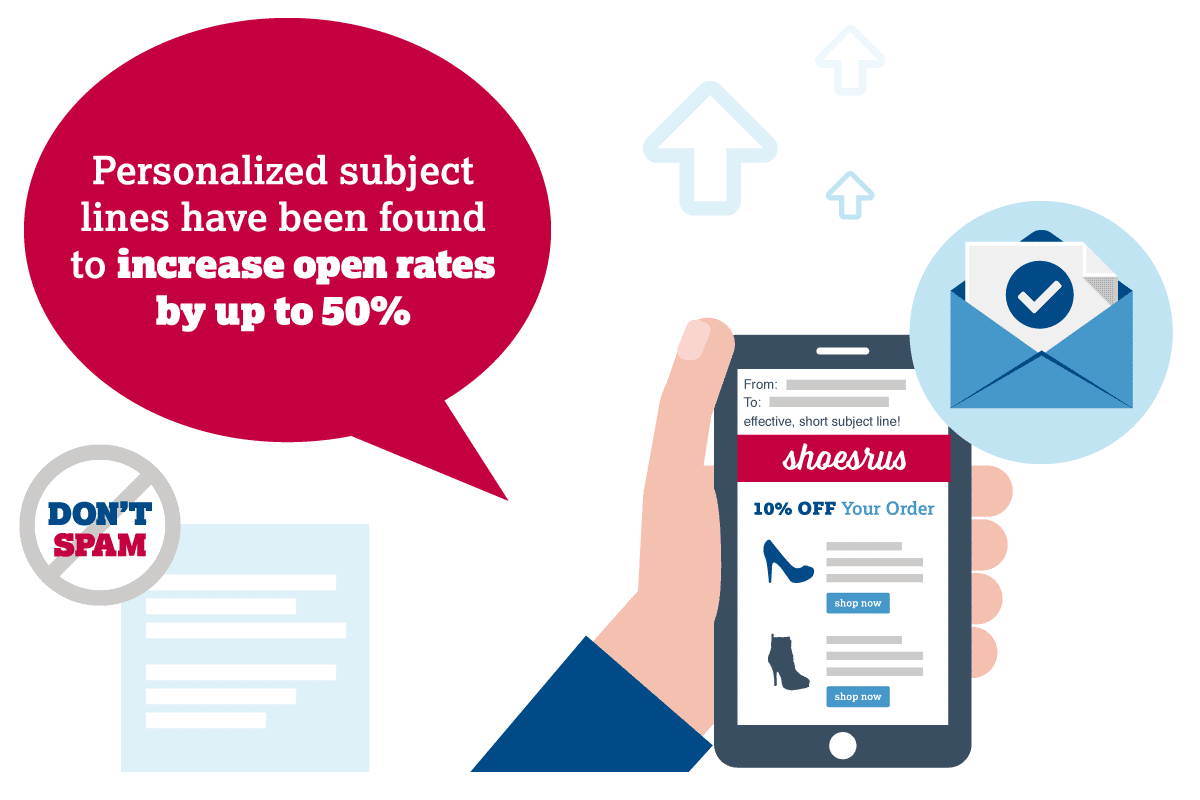 Subject lines are the most significant element of a marketing email. It's crucial to create subject lines that appeal to your readers and lead to higher engagement rates.
These are the few things to keep in mind while creating a strong subject line:
1. Strong subject lines are short, descriptive, and promising. For example, emoji, coupon code, or cliff hangers are also attractive tools to utilize when writing subject lines.
2. Of all the personal data in your customer database, one of the most important pieces is your subscriber's first name. Subject lines featuring the first name have a 26% higher open rate.
3. Be aware of length when writing a subject line. 50% of emails are opened on a mobile device.
Use Personalization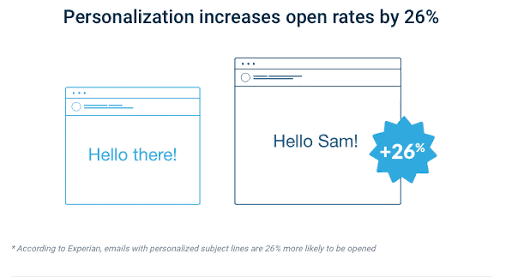 Source: Bloominari.com
Personalization adds value to your emails, tailoring them to the preferences and interests of your subscribers. According to statistics bureau, 90% of marketers note a significant impact of personalization on profitability.
Using a segmented list enables you to create personalized and targeted email campaigns across different demographics. With the targeted data, you can send individualized, and behavior triggered email as a way to improve your email personalization.
Emails with personalized subject lines generate a 760% of email revenue.
Add Social Sharing Buttons
You can utilize social media to grow your email list. You will do this either by posting something on your social media account or running an app with a signup form.
Also, you can use email to encourage your contacts to follow you on social media. Many emails include social icons in the footer that will allow customers to see your social channels. However, you should design your email well so that your customers can share a version of your message on their social platform. This will help you gain exposure and increase engagement with your contacts.
An email with a social button demonstrates 158% higher clicks through rates.
Send Mobile-friendly Emails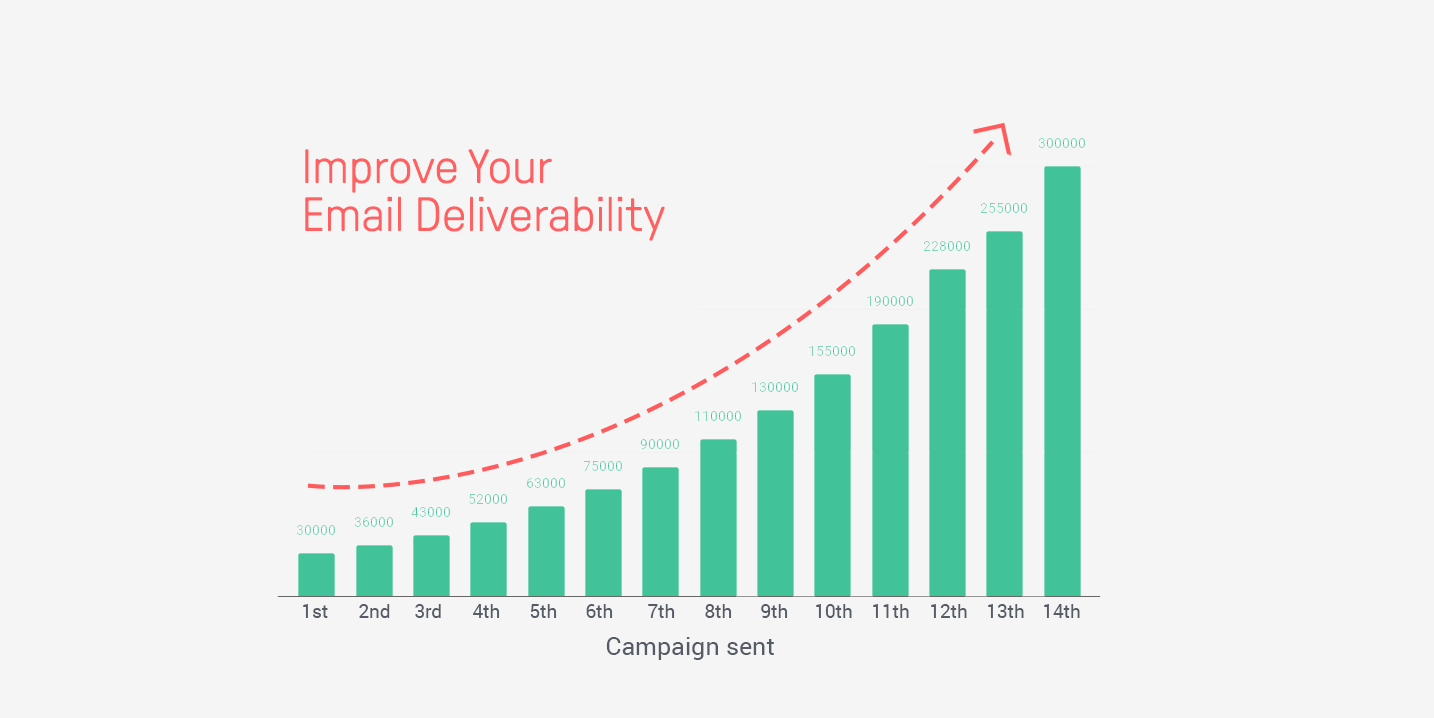 Source: Chameleon
According to research, 55% of emails are opened on smartphones and tablets. If you don't optimize your emails for mobile devices, they will look terrible on a small screen, and you will get fewer clicks and engagement will drop.
Some of the key points while composing mobile-friendly emails:
1. Email copy should be concise. It might take some time to know the difference between the concise and detailed text, but its worth to know the difference.
2. Use correct photos that load too slowly and are too small to read on a smartphone screen.
3. Keep call to action clear because most of the people often browse emails while doing other tasks.
Practice automation
Marketing automation allows you to nurture leads throughout their client's journey and convert them into customers. It can make huge difference because it helps marketers combine strategy and software enabling them to create personalize and relevant email campaigns
Automation allow you to create dynamic content and perform A/B testing, which are the two main benefits of it can help you boost email engagement. It also allows you to save lot of time and help you communicate with the subscriber at right time.
Create Polished Email Design
If an email is difficult to consume, the chances are that the reader will stop engaging with it. Having a clear, crisp, and creative email design is essential for customer engagement, and using eye-catching, relevant images with a short copy will encourage them to read the entire email.
Include Call to action
The purpose of a marketing email is to not only give your audience something to read but also motivate them to take action. For example, your email may ask them to purchase a product, sign up for a webinar, or to follow you on social media. Make sure that your CTA stands out visually and are easy to follow.
Besides, the design of your email should not distract your subscriber's from the CTA.
Conclusion
If you witness that your emails are not as useful as it used to be and people don't respond to them that often, the strategies mentioned here can be of help. It helps you increase engagement so that your email marketing campaign will bring you better results.