When we thought that the world came to a standstill with the COVID-19 pandemic, technologists showed us just how wrong we were. The technological sphere has been flourishing more than ever! With increased research and innovative ideas, science has revolutionized in the past year.
While innovations aim to ease our life, they also have directed their goals towards sustainable development. For all the technophiles here, we bear some fantastic news. With this new year comes new technology that will blow your mind.
Ranging from Artificial Intelligence to improved data connectivity, this year is packed with splendid innovations! Keep reading to awe yourself with the upcoming future of technology!
Technological Advances in Artificial Intelligence:
With the rising usage of Artificial Intelligence (AI) in nearly every sphere, AI has taken over the technology world. Sundar Pichai, CEO of Alphabet Inc, declared — "The impact of AI would be even more significant than that of fire or electricity on the development of humans as a species. It may be an ambitious claim, but AI's potential is very clear from the way it has been used to explore space, tackle climate change and develop cancer treatments."
AI holds a tight grip on every day-to-day tool ranging from omnipresent voice assistants to our social media feed. AI is expected to play a crucial role in workforce augmentation by easing the job of interpreting data and deriving meaningful conclusions. Another upcoming arena where AI shows a tremendous potential of taking the lead is in the development of smart automobiles like self-driving cars.
Moreover, the growing power of AI to adapt and discover new patterns can speed up identification, confinement, and action, reducing the workload of SOC analysts and enabling them to become more proactive.
Blooming World of Metaverse:
Who knew that a virtual universe could go so far as to motivate humans to live a separate artificial life?
The term "Metaverse" refers to a notion that combines the connotations of the terms "meta," meaning beyond, and "verse" standing for the universe. The Metaverse is a shared simulated environment that combines the virtual worlds, the internet, and augmented reality.
Big companies like Unity, Morgan Stanley, Nike, and, needless to say, Facebook are investing in the Metaverse. To show its support towards Metaverse, Facebook rebranded itself as "Meta." Mark Zuckerberg, CEO of the newly renamed Meta, said that "The next platform and medium will be an even more immersive and embodied internet where you're in the experience, not just looking at it, and we call this the Metaverse."
While Metaverse coins are the talk of the town, in 2022, H&M, an international retail clothing store, announced that it plans to open its first store chain in the Metaverse. Additionally, companies like Intel and Disney are looking forward to moving into the Metaverse kingdom.
A Rise in Clean Technology Trends:
Innovators are becoming largely aware of the implication of non-renewable resources and thus, have fixated their attention on clean technology. Studies suggest that the consumption of renewable technology in the US has been growing continuously with every passing year.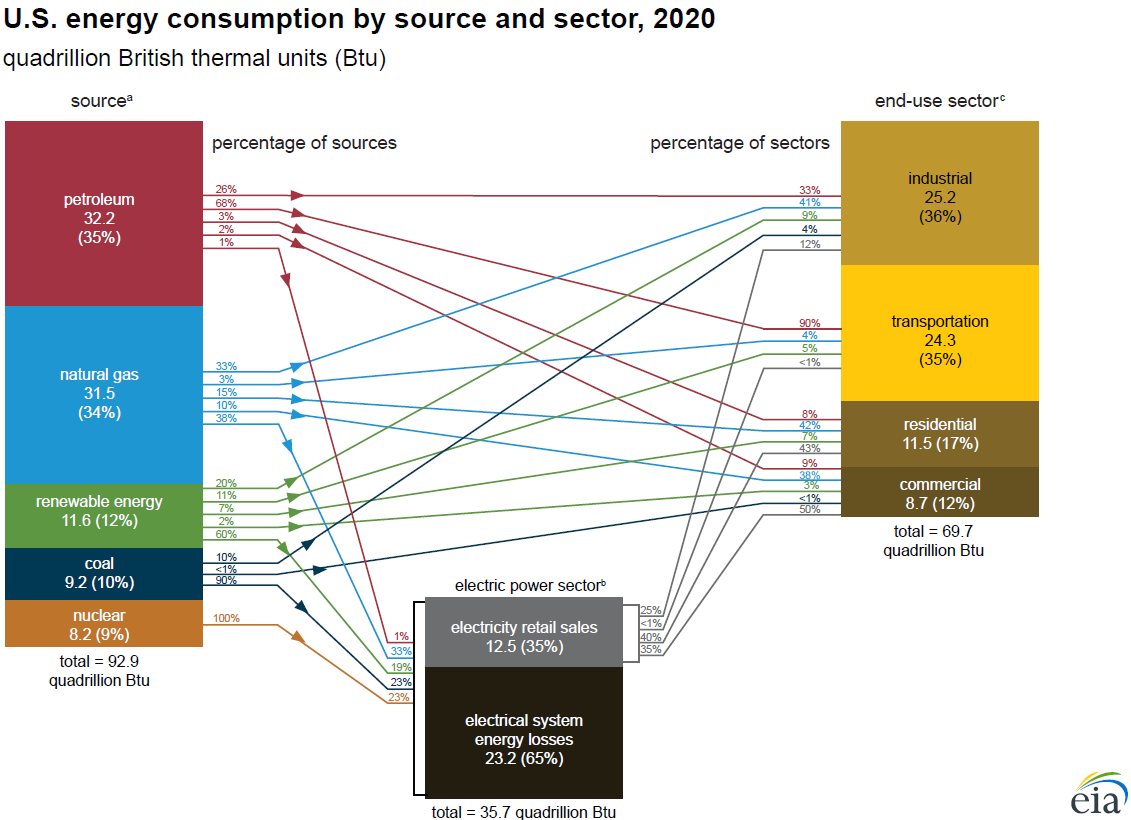 Startups are attempting to make long-term and clean changes to their way of carrying out their business as governments authorities and independent bodies encourage regulating industrial carbon emissions. Exhilarating developing energy sources like biofuels and liquid hydrogen are becoming increasingly realistic.
With extended monetary support from the government, it is expected to see a significant rise in the levels of production as well as the use of solar and wind energy. Clean use of technology is becoming more common as the prices attached with its decline, and its impact is being sensed across an increasing variety of industrial sectors.
Swifter Connectivity:
Counselors at McKinsey, a trusted advisory firm to some of the world's most influential companies, comment on the implementation of 5G in mobility, healthcare, manufacturing, and retail — "The use cases we identified in these four commercial domains alone could boost global GDP by $1.2 trillion to $2 trillion by 2030. It implies that the value at stake will ultimately run trillions of dollars higher across the entire global economy."
Research by Statista predicts that by 2025, the developments in data connectivity are estimated to add 1.5 trillion dollars to the GDP in the United States. The adoption of 5G is estimated to generate 253 billion dollars and up to 2.39 million employment opportunities in California alone, with more than 130 billion dollars expected in New York and Texas.
Faster internet connections, enabled by 5G and the IoT, will unleash hitherto untapped prospects and contribute to global economic growth. Implementing the 5G strategy right is critical for preserving a competitive advantage on both political and economic levels. As opportunities arise, those who embrace it the most will earn a significant competitive edge, as well as considerable financial rewards.
Growing Influence of Blockchain:
Blockchain is a means of warehousing data in such a manner that it is hard or even impossible to alter, hack, or defraud it. They are a new form of distributed ledger that allows businesses to trace transactions and trade with unreliable entities without the need of financial firms.
The growth of blockchain is benefiting crypto investors all around the world. Various industries have benefited from the introduction of these new forms of global money. A study conducted by IDC suggests that with a five-year CAGR of 48 percent, blockchain expenditure will continue to expand strongly between 2020 and 2024.
The financial sector has been striving to fully utilize blockchain and DLT technologies, enticed by the prospect of fairer and more economical operations. The majority of respondents to Deloitte's 2021 Global Blockchain Survey agreed that blockchain would prove to be a new income stream to their businesses.
The Road Ahead:
Thanks to technology, our world is still functioning despite an ongoing pandemic, which continues to reinvent and reorganize how we operate, reside, and connect.
As the globe recovers from the COVID-19 outbreak, significant advancement in the tech sphere continues to take place through 2022, and we could not have been more thrilled. These new trends are expected to center on the convergence of technological developments as tools develop that allow us to integrate ideas in new and effective ways.