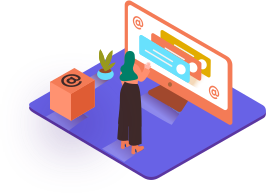 FAQs
What are Oracle partners?
Oracle partner network which is also known as OPN is basically a channel partner program providing benefits & resources for value added resellers, software vendors who work independently & various other businesses wanting to collaborate with oracle.
What are the different types of Oracle partners?
It has five program levels:
1) Silver
2) Gold
3) Platinum
4) Diamond
5) Remarketer
All of these levels have their benefits, requirements & rewards.
What does Oracle offer?
Oracle offers the fully integrated platform services and the cloud applications.
Which organizations can leverage the list of Oracle partners?
The organizations that can leverage this List belong to different industries such as manufacturing, healthcare, travel, and insurance.
How can you get this list?
You can get the quote by visiting the partner base section at home page of TDInsights. Just fill the form in the right-hand section, and get the required quote.