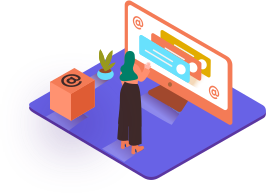 FAQs
What is Salesforce?
Salesforce is a cloud-based company based out of USA. The organization offers one of the best customer relationship management services with the high-quality enterprise applications. It helps in the right customer services.
Who are the Salesforce Consulting Partners?
The Salesforce Consulting Partners provide Consulting, Implementation, and Deployment Services
With whom the Salesforce Consulting Partners collaborate?
The solution can be easily integrated in all the organizations and industries. It has partners from different industries such as the insurance, manufacturing, travel, non-profit organizations, retail, hospitality and healthcare.
How do you get the Salesforce Consulting Partner List from TDInsights?
You can visit the company page and click on the tab "Partner Base" at the bottom of the home page section. The total number of Salesforce partner companies are displayed on this page, which is 5,493 companies, and 17,577 contacts. You can ask for the exact quote by filling the form.